07:23
Giovanni Bianchi ,
0 Comments
It was in August 2012 that Google acquired Motorola. Most of my buddies lost trust in Motorola, although I believed that they were planning something Here we are, around a couple of years afterwards, analyzing the most competitive device due to its cost -- the Motorola Mota G --.
Hardware
The Motorola Moto G is equipped with a Qualcomm Snapdragon 400 processor, featuring 4 cores at a clock speed of 1.2 Ghz. The hardware is surely not really top-notch, nevertheless at the same time will surely never disappoint you (It's actually a quad core!). Moto G offers 1GB of RAM with an internal memory (non-expandable) of 8/16 GB.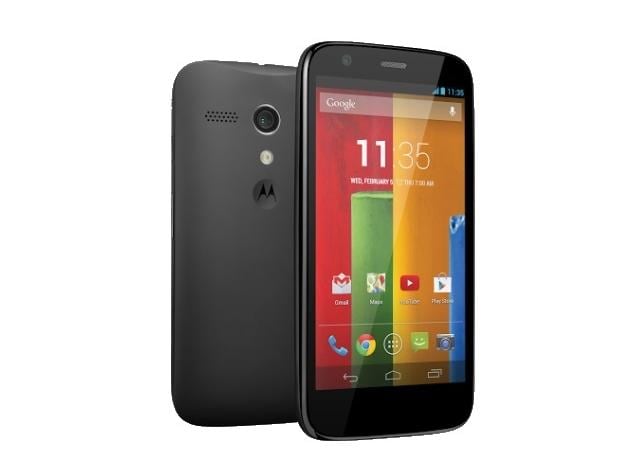 We discussed the lacks of this smartphone, however we need to identify the good things also: the display (4,5inches HD) of the Moto G is absolutely wonderful as well as full of intense colours. A 2070 mah battery is placed within the back cover, letting the product go through a day with not much problems. Unfortunately, it hasn't NFC or maybe LTE.
Ergonomics
As opposed to various other high quality mobile phones made of plastic material (*cough* Galaxy S4... *cough*), the phone is very handy. Due to its sizing, it is rather ergonomic.
Software
The Moto G runs Android 4.4.2 Kitkat, the most recent version. Motorola personalized it with some of its applications, that are really useful and not garbage like other brands (*cough* Samsung *cough*).
It handles the RAM well, closing unneeded apps without causing delays. Actually during the web browsing, in the most quite heavy web sites, it performs well (despite the presence of Chrome as default browser).
Multimedia
The Moto G comes with a rear camera of 5 Mpx and a front digital camera of 1.3 Mpx. Performances aren't very good, however sufficient to take great photos in decent light conditions.
Final Words
We never talked about the cost of this device, 179$ for the 8 GB version and 199$ for the 16 GB version. The competition can only be overwhelmed by this tactical cost, that will guarantee Motorola numerous sales. If you are looking for a cheap device and you're simply mindful of the deficiency of the Moto G and you do not mind them, get it now!